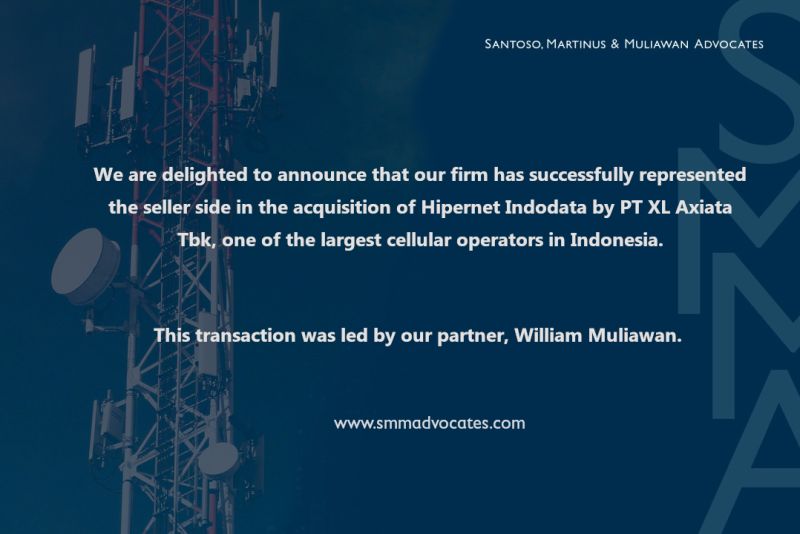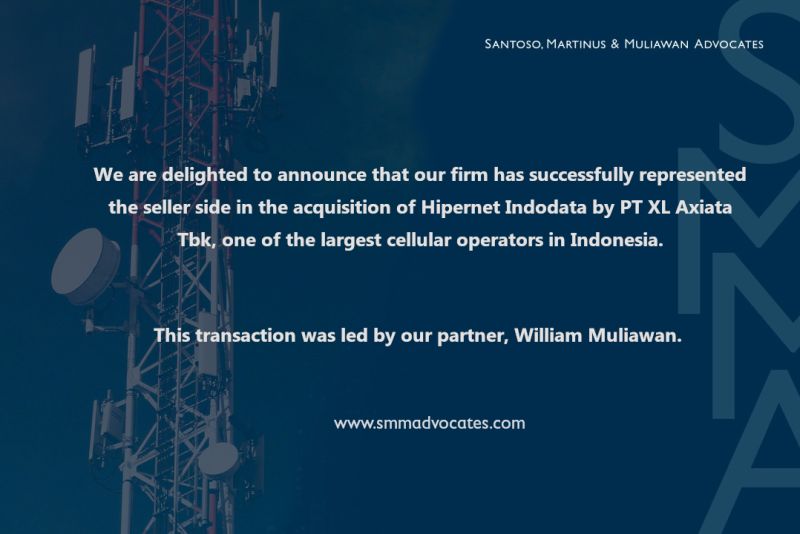 We are delighted to announce that our firm has successfully represented the seller side in the acquisition of Hipernet Indodata by PT XL Axiata Tbk, one of the largest cellular operators in Indonesia.
Hipernet Indodata is a managed service provider in the field of information and technology that is completely customizable to customer needs. The services include providing and managing information and technology resources, both software and hardware, as well as the necessary human resources, as well as managing customer-owned resources.
This transaction was led by our partner, William Muliawan, and featured in leading media outlets. Congratulations to our client and PT XL Axiata Tbk.